The communication platforms enable businesses to incorporate real-time communication capabilities for meaningful interactions with customers and co-workers for team collaboration. The SaaS platform will enable you to communicate seamlessly with anyone who is in your contact list and is also on the Transcount platform. This, in turn, will transform your business as communication is the key. At any point in time, the users are provided with an option to chat with all available people on the chat system and the chat button is easily accessible anytime while you are working on the platform along with all-time live support available for chat.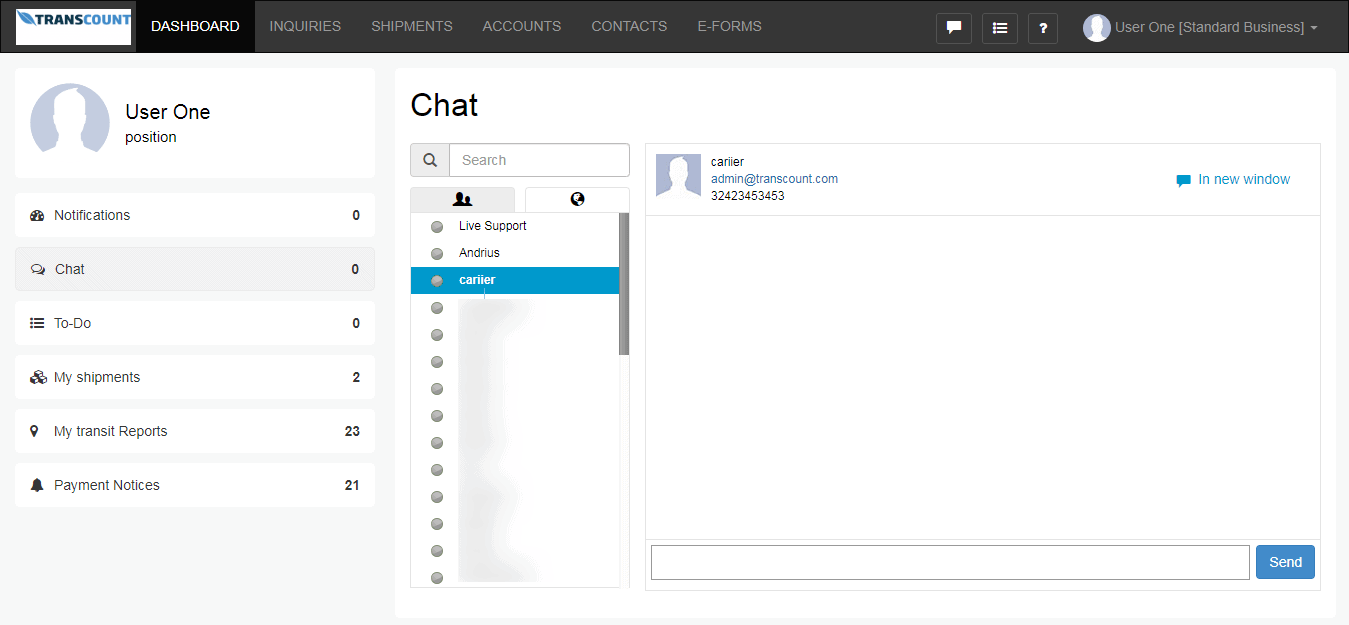 The personal to-do lists allow you to create your to-do's and will never allow you to skip important tasks that require attention. You can set up reminders and the system will let you know when the deadline is approaching. At any point, you can edit, delete and complete the to-do list. The interface is user-friendly and will allow you to drag and re-order the list of tasks depending upon the priority. The to-do list is easily accessible anytime and you can create new tasks without leaving the current work in progress.
The dashboard of Transcount gives the overview and access to important tabs, the notifications, chat, to-do list, my shipments, my transit reports, and payment notices. You will be notified of every important transaction so that you are up to date with all the business activities.